In Store Tastings
Saturday 30th December 2017 @ 5pm
sfsdfsdf
Saturday 23rd December 2017 @ 5pm
asfsdfsdfsdf
Friday 22nd December 2017 @ 5pm
%3Cp%3Esdgdfsgdfgfddg%3C%2Fp%3E
Wednesday 20th December 2017 @ 5pm
cgdfgf
Wednesday 20th December 2017 @ 5pm
cgdfgf
Friday 15th December 2017 @ 5pm
zfdsdfsd
Friday 15th December 2017 @ 5pm
zfdsdfsd
Friday 26th May 2017 @ 5pm
This could be our last weekend before the cold kicks in - so let's enjoy a nice Pinot Grigio to get the weekend underway!
Not convinced? Then let's sort you out with an awesome cold climate Syrah from Yarra Valley.
Both great wines and very well priced for their quality - definately worth a try - may as well try before you buy :-)
Thursday 18th May 2017 @ 5pm
Things are starting to get cooler - so time to bring out a bigger red - like Mr Riggs Montepulciano - that should keep us warm!
And let's get a bolder white like one of our most popular - Auldstone Chardonnay.
That should set the weekend off nicely!
Friday 12th May 2017 @ 5pm
Tonight we're going to revisit the Helen's Hill Breachley Block Chardonnay & Helen's Hill Long Walk Pinot Noir
Helen's Hill Estate is 100% family owned and their drive is to run a winery that carefully balances traditional values and modern efficiency to make exceptional cool climate wines.
Winemaker Scott McCarthy has been surrounded or working with wine his entire life - he joined Yalumba after 10 years in the Barossa then had a stint in Napa Valley (US) and Loire Valley & Languedoc (France) as well as Marlborough (NZ) - we guess that's where he started to dig cold climate winemaking - hence the Yarra Valley?
Anyway - great wines - worth a look in...
Friday 5th May 2017 @ 5pm
Ingram Road wines have a reputation to over deliver on quality for the price - brilliant!
Absolutely worth a try.
So we are pouring three of them tonight at our weekly in store tasting.
Friday 21st April 2017 @ 5pm
Tonight we have some great wines on show.
Yarra Valley is producing some outstanding wines and what we have seen lately Helen's Hill Estate is at the top of the game!
Friday 7th April 2017 @ 5pm
Time to mix things up a little - this week we have 3 beers and 2 vodkas on tasting.
And brewed / distilled in Russia!
Let's get this weekend started...
Friday 31st March 2017 @ 5pm
Two of our favourites on show tonight from the awesome estate of Woodlands (Margaret River)
Established in 1973 within the famed sub-region of Wilyabrup in Margaret River. Woodlands is a 10 hectare oasis of brilliance and crafting that pays homage to the great vineyards of Bordeaux that is still family owned.
These days you can pay top dollar for Margaret River wines - these two are excellent value at a reasonable price.
Definitely worth a taste today if you're not familiar with them.
Friday 24th March 2017 @ 5pm
Sometimes you just need a good value wine that is a no brainer.
So tonight's tasting is a couple that should fit that mould perfectly...
Friday 17th March 2017 @ 5pm
Even though we have our big Rose Heaven festival tomorrow and it's bucketing down outside, we just can't stop drinking the Coeur Clementine Rose and so we'll be showing it again tonight!
And haven't the greatest range of Pinot Noir in East Sydney we couldn't go past showing the awesome Toolangi Pinot Noir
Yet another great start to the weekend begins at our store tasting tonight!
Friday 10th March 2017 @ 5pm
We are lucky to have Stuart Olsen show three of his wines tonight - and this will be very interesting.
Not only do we have his latest Boy With Fruit No2 red wine, but we are pouring his 2014 UNFILTERED Chardonnay from Orange and his 2015 FILTERED Chardonnay from Mudgee!
Friday 3rd March 2017 @ 5pm
The weather is very mixed this weekend so for tonight's tasting we will be mixing it up as well.
Still in denial that Summer is officially over, the warmth is allowing us to still enjoy our newest Provencal Rose.
And for those who are wanting something more solid, we are pouring what may be one of the best Australian cool climate Shiraz we have come across - a good drop to cellar for a while - stock for this wine will not last long - this Shiraz is absolutely stunning!
Friday 24th February 2017 @ 5pm
We're very excited to have the new Eloquesta vintage now in store!
This is one of our most popular wines and has been for many years now - and tonight we will be showing off the new vintage after a small drought for this product since the last vintage ran out.
The wine whisperer (wine maker) Stuart Olsen will also be showing his spectacular Aromatic White which is being poured and some know local wine bars with great success.
Friday 17th February 2017 @ 5pm
We have been a little quiet on tastings and events of late as we've been planning our calendar for the year - and it's going to be exciting! But more on other events later. More importantly...
Our weekly Friday night tastings are back!
Rose has been selling like mad - especially from Provence - so we thought we'd increase our range and introduce a new one to you - Coeur Clementine.
And being mad on Pinot Noir we couldn't resist opening one as well - a winner and great value from Yarra Valley.
Friday 25th November 2016 @ 5pm
One of our favourites Champagne houses are on tasting this evening!
We discovered these fabulous Champagnes a few years back and every tasting reminds us of the quality for the price - absolutely outsanding!
With the festive season starting, time to start drinking the good stuff!
Vivre les bubbles!
Friday 14th October 2016 @ 5pm
French rose wine sales international have exploded over the last few years with exponential growth! And we have seen sales absolutely sky rocket in our shop too!
Tonight we are showing a new Provence rose that is making huge in-roads into this category.
And we thought we show off one of our most popular Pinot Noir - and we have a lot! So this one must be good!
Friday 7th October 2016 @ 5pm
We taste over 100 wines a week and seek to discover and offer wines of interest and best value.
Tonight we have two wines we will be showing that are both interesting and brilliant bang for your buck!
An italian grape grown in South Australia, and a savvy not from Australia or New Zealand but not the price of Sancerre!
Friday 30th September 2016 @ 5pm
Trusty old faithful and the new kid on the block.
We have always stocked Petaluma Riesling - it's always been a fabulous and reliable wine over the years. If you have yet to taste this one, then this is your chance to see why it is so popular. Trusty old faithful!
And the new kid on the block is a Porongurup Pinot Noir that we have recently put on our shelves - and our friends are loving it!
Friday 23rd September 2016 @ 5pm
The weather this week plus the fact that daylight savings starts next week is getting us excited about the fast approaching Summer?
So let's get into it!
The best selling champagne in France and an run and great value rose wine from Provence, France - that should do it!
Friday 19th August 2016 @ 5pm
You know we are mad for Pinot Noir - so we get to taste a ridiculous amount of them to ensure we get the good ones - and here we have one of those on tasting tonight!
And so we thought why not pair that up with a cracker riesling from Denmark, WA.
We think this might just get the weekend started on a good note!
Friday 12th August 2016 @ 5pm
On a typical week we taste over 100 different wines - every now and then we come across something that we know will do great with our punters!
This week we are tasting 2 very drinkable natural organic wines - you will see how tasty and clean they are.
Coming from Cowra (Central Ranges) we are also supporting our own State!
Friday 29th July 2016 @ 5pm
Tomorrow being our Pinot Heaven Rehashed event (http://www.bellevuehillbottleshop.com.au/events/pinot_heaven) we thought we'd save the Pinot Noir for tomorrow and have two enjoy now type wines.
Now talk about funky labels - these wines have been designed for having fun...
Friday 22nd July 2016 @ 5pm
Tonight we're in for a real treat! Not a couple of wines, but 4 brilliant wines from South America.
And one of these is the Archaval Ferrer Quimera - Achaval Ferrer is renowned for creating world class Malbec and still hold the record for the highest ever rated wine from South America.
No more to say except that you'd be silly to miss tonight's instore tasting with quality like this!
Friday 15th July 2016 @ 5pm
The chill is settling in and we're at the tail end of the school holidays - a couple of great red wines should be exactly as the doctor ordered! And what superbly interesting grapes we're sipping on this evening! Awesome!
And the excitement doesn't end there - we also nibbling on Pana Chocolate while we are at it! Yes - a wine and chocolate tasting night - what more could you want to start the weekend?
If you haven't tried these chocolates - best you pop in store for the tasting at 5pm - you won't be disappointed.
Wednesday 6th July 2016 @ 5pm
We're excited to have Sandy Moore from Palliser / Pencarrow estate visiting us this Wednesday evening - this is one of our favourtie wine regions in New Zealand and we are proud to have these outstanding wines on our shelves!
So what better way to get excited about this than to open 6 fantastic drops from the range!
Friday 1st July 2016 @ 5pm
It is cold and we are exhausted from our massive stocktake last night - and the kids are on holidays so all of us parents will be needing some medicine with the extra noise around the house - so a well earned rest and some great wine is on the cards - check out the fun with these funky labelled wines - tonight we are opening two from the range just to warm things up for the month of Hither & Yon!
Friday 17th June 2016 @ 5pm
Our good winemaker mate Stuart Olsen is back for another tasting tonight - the Boy With Fruit No1 red blend was one of our more popular wines - unfortunately that has run out (we have only a few bottles left) - fortunately Stuart made No2 and we have it on show with his new No1 White Blend which you really must try - this guy is a grape whisperer!!!!
Friday 10th June 2016 @ 5pm
We have quite a following for Fair Vodka - and understandably so! If you haven't tried it yet, you really must - clean & you can drink knowing that the ingredients were ethically sourced! And this new Gin - wow! Lock the date in and have a crack!
Friday 3rd June 2016 @ 5pm
We are very excited to have one of our favourite wine makers - Stuart Olsen - in store!
And what perfect timing after having got the top marks from the current Gourmet Traveller Wine magazine for Western NSW Shiraz Top Wines.
Mind you, we already knew it was that good - for years this drop has sat as the first drop you see when you enter the store.
But wait - there's more! We are also going to be pouring Stuart's first release Chardonnay!
Friday 27th May 2016 @ 5pm
Sometimes you just have to stretch your palate a little - and what better way than from countries that have been making this fancy grape juice for a while!
Apparently the French have been making wine for at least 2600 years but they say the Spanish have beat them to the game having started 3000BC!
Let's see if they know what they are doing...
Friday 20th May 2016 @ 5pm
Last week's Portsea Pinot Gris went down very well - but it looks like the weather has changed and so we'll be showing one of their reds - only appropriate right!
And we're clearing the Lost Valley Riesling stock - so let's have a look at that too.
Friday 13th May 2016 @ 5pm
Tonight we simply tasting a couple awesome wines - a cool climate pinot gris that has some elegance (there are some very flabby gris out there) and for the cooler evening a great red blend from the legendary Larry Cherubino.
Friday 6th May 2016 @ 5pm
If you're a champagne lover and haven't tried Alfred Gratien you haven't lived! Live tonight @ 5pm at your local cellar door...
Friday 29th April 2016 @ 5pm
This tasting is about two italian grape varieties - grown and made in Australian.
Cortese is the grape involved with Gavi wines from Italy - and this little beauty was on some of the top restaurant wine lists for quite some time! And it's got some age in there too - very tasty and awesome price.
Unfortunately we hear that this is the last of it from this winery.
And the sangiovese - wow - what a wine. Dan (the boss) got a little star struck meeting William Downie (wine maker) - come in and see if the boss knows what he's talking about!
Friday 22nd April 2016 @ 5pm
Tasting up to 100 wines (or more) per week in search of the best value - and every now and then we come accross an absolute gem. We found this with C2 - a very clean low intervention sangiovese from SA.
And to complete the line up we have the 3rd of the Grosset rieslings on show - the last two were superb and we're not going to be disappointed in this one either!
Friday 15th April 2016 @ 5pm
Let's just say live is too short to drink bad wine - so tonight let's enjoy a brilliant bottle of Grosset Riesling - superb!
And this Sunday is World Malbec Day so let's also enjoy one of our favourite and better known Malbec's from Archaval Ferrer
Now that's not a bad little start to the weekend!
Friday 8th April 2016 @ 5pm
Wines from Margaret River, Adelaide Hills & Frankland River at these prices! Brilliant.
We don't usually go for a full range of products from the same producer - these four wines changed our mind on this occasion, although we'll let you decide if they stay.
Friday 1st April 2016 @ 5pm
A massive 4 day week this week - this weekend is going to feel pretty short after the last one.
So what to do? Let's hang out with two of our fav's!
Let's grab our fun and elegant rose from the old world and throw in our mate pinot from the new world - this should be fun! Especially as we can't decide whether the warm days are over quite yet or not!
Friday 18th March 2016 @ 5pm
The French and the American - not a usual mix!
Here we have another two wines introduced to us by one of our regular clients - and what fantastic prices!
We'd all love to be drinking wines worth hundreds every night of the week - but sometimes this isn't appropriate - I think we have a solution...
Friday 11th March 2016 @ 5pm
Two of our most popular wines.
The Bunnamagoo Chardonnay has been one of our most popular white wines since we took over the store many many years ago - it was huges for years before then!
The new kid on the block, Molino has getting more popular as people realise that this little drop punches way above it's price range! And it's not too heavy for this steamy weather we're experiencing now.
We're going to label these two wines as 'social' wines
Friday 4th March 2016 @ 5pm
They say spring is going to be with us until the end of March - that's more BBQ's and socialising in this brilliant weather!
So let's show you a couple of the popular wines that have been a hit over Summer so that we can stretch out this Summer as long as possible.
Friday 26th February 2016 @ 5pm
The year is truly under way and it's time to kick into our weekly tastings again - and what better way than with three awesome gins and three awesome whiskies!
A gin from France, one from Australia and of course one from England although with an African twist - that should get the senses going!
And the whiskies are different - a Belgian distilling whisky in Scotland and aging them in Burgundy - you've got to have a taste of these!
Friday 19th February 2016 @ 5pm
Riesling is one of only three so called white 'noble grapes' – and it's making a major come back as the history of Riesling has had some battles!
To help you find out the secrets to pick an exceptional Riesling, we are sharing our four favourites at our upcoming tasting.
And there is good reason to come along, as you can buy The Riesling Lovers half case for only $130, only $21.66 per bottle.
The German Von Buhl Estate Dry Riesling
- our most popular and a great example of brilliant quality for good value from Germany - $32 per bottle / $26 per bottle in a mixed dozen
The New Zealader Framingham Classic Riesling
- let's not forget the superb terroir and skills of our cousins across the pond in New Zealand - $30 per bottle / $24 per bottle in a mixed dozen
The Australian Ryder Watervale Clare Valley Riesling
- a perfect example that you can get great quality even at a lower cost making Riesling even more exciting! - $18 per bottle / $15 per bottle in a mixed dozen
The Grand Australian Riesling - Grosset Polish Hill Riesling
- rated consistently as one of Australia's best - $65 per bottle / $52 per bottle in a mixed dozen (not available in the Riesling Lovers Half Case)
Come along and find out the secrets to finding great bottles of riesling!
Thursday 3rd December 2015 @ 5pm
Our local cellar door is open all throughout December.

20% off wines on tasting!

As the eastern suburbs' local cellar door, we think it's our duty to show off and taste the best wines we can find. And that's why throughout December we are going to taste one of our favourite wines three times weekly.
The tastings will be held on Thursday, Friday and Saturday afternoons from 5pm. We'll be showing off one wine per night -- our range is extensive and we taste every wine before they come in store.
You won't find these wines in many other places.
For the full list of wines and dates, see below. Or subscribe to our email newsletter to stay informed. Or of course, click the links below and RSVP to any sepecific tasting on Eventbrite.
THIS WEEK WE ARE TASTING:
Thursday, 17th December Spring Seeds Semillon Sauvignon Blanc
Friday, 18th December Ha Ha Pinot Noir
Saturday, 19th December Ruinart Blanc de Blancs
Thursday 3rd December 2015 @ 5pm
Our in-store pop-up tasting room starts tonight!
Every Thursday, Friday and Saturday night throughout December, we're opening one of our favourite drops and giving you 20% off the wine on tasting.
This week, we're getting stuck into our best selling French rose, the boss (Dan's) favourite Shiraz and one of our best Proseccos.
It all kicks off tonight, with Terres de Saint Louis Rose.
See you anytime after 5!
This week's tastings:
Thursday, 3rd December Terres De Saint Louis Rose
Friday, 4th December Bellevue Estate Shiraz
Saturday, 5th December La Giosia Prosecco + Peach Nectar
Friday 27th November 2015 @ 5pm
We tasted two glorious, entry-level wines during the week and couldn't wait to share them with you tonight
These West Australian drops are delightful - from the beautiful, expansive Great Southern region.
After tasting these wines, we simply had to put them on Friday night tasting. There's a plump Pinot Noir and a zippy Riesling, both of which got us very excited.
Better yet, these wines are 20% off tonight.
So swing by after 5pm for a taste.
Friday 20th November 2015 @ 5pm
It is HOT today!
(In case you hadn't noticed)
So it's time to get in store and cool down with some refreshing wines!
Tonight we've got Prosecco, white and red for you to try
So whatever tickles your fancy, we've got it
See you in store from 5pm!
Friday 13th November 2015 @ 5pm
With the weather warming up, you know that we're well on our way into bubbles season.
What better way to knock off on a Friday afternoon than with some delightful bottles of Prosecco.
We've got two of our favourites on tasting tonight, so be sure to stop by and check them out.
Tasting starts at 5pm, see you there!
Friday 6th November 2015 @ 5pm
Our Champagne Heaven event last week was huge! Dare we say, our most successful yet!
Let's continue the sparkle - despite yesterday's wet weather, Summer is here and so we are continuing the excitement of the imminent festive season.
Tonight we are showcasing two more sparklings.
Tonight's Battle:
Spain vs Italy
Cava vs Prosecco
Friday 23rd October 2015 @ 5pm
A local vodka that is seductively smooth and has unashamedly bold personality.
A local vodka that is sophisticated, hand crafted and true to it's origin.
100% natural
100% small batch
100% Tasmanian
...Oh and most importantly 100% Delicious ; )
Friday 16th October 2015 @ 5pm
It is ridiculously hot in Sydney today. We've decided to forego our previously arranged tasting and put on something that'll cool you down after a long hot week.
Proseccos (and FOUR of them) are on the cards this evening. Whether you're a fan of the stuff or completely new, you should definitely come along.
If you're after specifics, we're tasting Bianca Vigna Prosecco, Canaletto Prosecco, Dalz Otto Pucino Prosecco and Bandini Prosecco.
Guaranteed to make you feel 100% again!
Starts at 5pm. See you there
Friday 9th October 2015 @ 5pm
Following the rules by the book is not always appropriate.
The crew at Beautiful Isle wines are absolutely not conventional - they haven't necessarily thrown out the book but have mashed it up a little and made some fun wines (they call them fancy wines) with all sorts of varietals blended together just simply because they thought they were great!
And we agree!
If you like stretching your taste buds and enjoy stretching your taste buds - then best pop in this evening and give them taste buds a blast as tonight we're showing two Beautiful Isle wines.
Friday 2nd October 2015 @ 5pm
Just one wine this week - an absolute cracker from Oz - one we want to showcase on it's own!
The reviews are huge - and so was our excitement when we had a taste - this was a no brainer for our shelves.
But don't just take our word for it - or even the professional reviews - come in tonight and have a go yourself!
Friday 18th September 2015 @ 5pm
This Friday we're cracking in to one of our favourite gins at the moment - D1 Daringly London Dry Gin!
D1 has an adaptable profile that appeals to an international market and a versatility that separates this gin from the masses. It has been perfected over two years at Warley-based Langley Distillery and uses a very narrow cut of triple-distilled spirit.
This delightful gin features juniper berries, coriander, orange and lemon peel, angelica root, cassia bark, orris, almond, liquorice and of course those all-important nettles – as selected by a master tea blender.
Tasting starts at 5pm - and there will be tonic!
Friday 11th September 2015 @ 5pm
Friday night tasting tonight features two wines which you won't find at many other bottle shops in Sydney.
Nazaaray Pinot Noir is one of the few Pinot Noirs to be picked and bottled in its region of the Mornington Peninsula. 2011 was a very difficult year, however these guys were lucky enough to be able to produce a wine of excellent quality.
Chateau Magneau Graves is a superb semillon sauvignon blanc blend which is mega cheap tonight. We bought a stack of the stuff, because we love it, and are passing our discount on to you guys.
Tasting is free and starts at 5pm. See you there.
Friday 4th September 2015 @ 5pm
Tonight's Friday Night Tasting is more of a classic style. We're cracking one great little Friulano, an Italian style of wine made from a Sauvignon Blanc-like grape, and one of our all time favourite Pinot Noirs.
Tasting is, as always, absolutely free and the wines are 20% off tonight.
So why not come for a try? Starts from 5pm. See you there
Friday 28th August 2015 @ 5pm
Ever tasted the FAIR range of products? The ingredients are a partnership with co-op farmers of Central Asia and the Cognac region of France. Quality products with ethical origins.
Friday 21st August 2015 @ 5pm
You may think we're crazy for this tasting tonight. We have decided to open ALL the gins we have under the counter (a lot) and ALL the tonics we have in store.
If you're a gin nut, like we are, then you probably want to check this out along with our new site Gin Heaven, dedicated to all things gin. We're attempting to compile the biggest list of gins in Australia!
Tasting starts from 5pm, so get down here before it's all gone!
Friday 14th August 2015 @ 5pm
Ever tasted the FAIR range of products? The ingredients are a partnership with co-op farmers of Central Asia and the Cognac region of France. Quality products with ethical origins.
Friday 7th August 2015 @ 5pm
Our most popular red and our most popular white.
Friday 7th August 2015 @ 5pm
Two of our biggest sellers will be on tasting tonight!
Terra Viva Sangiovese was one of our red wine finds of the year last year and it never disappoints. Spicy with a long finish, this beauty is even organic.
Bunnamagoo Chardonnay has been our biggest selling chardonnay for years. The punters love it. Don't miss out.
Tasting starts at 5pm. See you there.
Friday 31st July 2015 @ 5pm
This week we're getting sticky!
Friday 31st July 2015 @ 5pm
Tonight we're getting stuck into two of our favourite stickies (LOL!).
For sticky lovers and sticky newbs alike this will not be a disappointing tasting. We're cracking two of the best stickies we've ever tried!
So come along and join in the fun.
Starts @5pm, be there!
Friday 24th July 2015 @ 5pm
Tonight we're having some fun and going to put two of our top three reds up against our two most popular chips!
They say cheese and wine are a great match - let's see how far we can stretch that truth...the chips will be: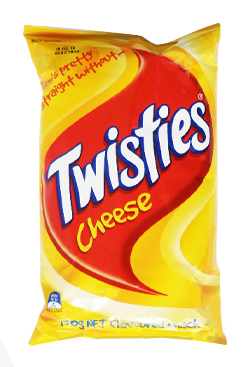 The wines we'll have decanted but we're not letting on which is which until you ask - the wines will be...
Friday 26th June 2015 @ 5pm
Did you hear? Australia is making some awesome gins!
And as we're nuts for gins (www.ginheaven.com.au will be launching next week) - we've just our hands on some of the latest from the McLarenvale Distilling Company on show tonight.
Please note: we have already run out of stock of the Oak Ages Gin - but more coming soon - we'll be pouring this tonight too!
Looks like we're on the world stage for Gins now!
Friday 19th June 2015 @ 5pm
With our FREE annual Pinot Heaven event happening tomorrow and the bad weather this week we are just keen to show you a couple of our more popular comfort wines - awesome!
Friday 12th June 2015 @ 5pm
It's budget night tonight at Bellevue Hill Bottle Shop!
We have one of our more popular French sparkling wines - awesome when bubbles are needed (and when is it not?) and posh bubbles prices are not.
Also we are pouring an awesome red from Spain which we recently discovered and shared and is now loved by many of our clients.
Friday 5th June 2015 @ 5pm
Tonight we are getting stuck into two perfect yet unusual Aussie drops. One a Spanish style red and the other is one of the best Pinot Gris we've ever had.
The Barossa is the perfect climate for growing the Spanish grape Tempranillo and tonight we are showing off one of the best entry level Aussie temps that money can buy.
The Pinot Gris we are cracking tonight is from Canyonleigh and Matt (BHBS Manager) reckons it's the best Gris he's ever tried. A unique wine from an interesting region which you won't find at many other bottle shops.
Tasting starts at 5pm. Be there.
Friday 29th May 2015 @ 5pm
You are in for a very special treat tonight!
Because we're such an awesome bottle shop we've decided to crack two very limited wines and put them on tasting tonight!
"Why would we do that?" we hear you asking. Well, it's because we love our customers are want to spoil all of you.
So don't miss out on what will be a very special tasting!
Friday 22nd May 2015 @ 5pm
It's not quite winter yet, but it certainly ain't summer, so we're going somewhere in between by tasting something summery and also something very wintery tonight. Makes sense, right?
German producers are the benchmark for Riesling and Dr Burklin's Riesling is no exception. Tonight we're cracking one of the most refreshing summer faves on our shelves.
Salomon Estate produce some of the finest Australian reds in the land. Their Cabernet is devine and we're proud to present it to you guys tonight. One of those real 'warm your belly after a cold, rainy day' kind of drops.
Don't miss out on a free taste and heavy discounts on the night.
Starts 5pm. See you there.
Friday 15th May 2015 @ 5pm
Tonight we are getting stuck into two of our best wine finds of the last few years
Better still the genius who makes them, Stuart Olsen, is coming in to show off his glorious drops.
If you want to learn more about the origins of your wine then don't miss out on this wonderful opportunity.
Starts at 5pm, see you there
Friday 8th May 2015 @ 5pm
Tonight we are getting stuck into two of the best value French finds we have ever come across.
The first is a delightful blend of Syrah, Grenache and Carigan which is perfectly balanced and extremely elegant.
The second is a chardonnay so round and perfectly textured that you could mistake it for a wine that is two or even three times the price.
Tasting, as always, is free and the wines are significantly discounted on the night. So come on by after 5pm and have a taste!
Friday 1st May 2015 @ 5pm
Winter is looking like it's getting closer - so how about a couple of bourbon's to warm up the soul?
And we're not talking any old bourbon's - if you are only familiar with the stock standard bourbons then best come down and see what the real ones taste like.
Friday 24th April 2015 @ 5pm
Gin, gin, gin, gin, gin, gin, gin. We've gone mad for gin.
Just as we did last week, we're gearing up for the launch of Ginheaven.com.au by giving you, the punters, a taste of some of our favourite gins, vermouths and mixers.
This week, we're showing off Broken Heart Gin, a ripping Kiwi number, along with some outstanding Vermouths. Matt, our manager, claims they're some of the best Vermouths he has ever tried. That's saying something, coming from a man who loves a cocktail.
Tasting starts at 5 and ends at 7. With any luck, our gin man will leave the bottle here for later tasting.
Friday 17th April 2015 @ 5pm
We're gearing up for the big launch of our latest project GinHeaven.com.au. So of course, tonight we're tasting Gin and Tonics!
The Botanist gin is one of our favourite gins in the store! It's extremely complex and amazingly well rounded - it's not just Scotch Whisky that the Scots are good at!
Hayman's is one of the world's most famous gins, and with good reason. Tonight we're trying their London Dry Gin and their 1820s Gin Liqueur.
Kicking off at 5pm. Don't miss out!
Friday 10th April 2015 @ 5pm
Tonight, we're tasting our favourite grape - PINOT NOIR!
This drop is an absolute stunner. You wouldn't believe it for the price, but you're going to have to trust us. We love it and we're sure you're going to as well. So drop by, have a taste and grab a bottle for the rest of your night.
Tasting starts at 5pm, so get down here and join in the festivities
Friday 27th March 2015 @ 5pm
Glenmorangie are on of the world's most famous distilleries, and with good reason! They have been at the forefront of whisky making techniques for decades. Ardbeg was the world whisky of the year 3 years in a row!
Tonight we are showing off all of Glenmorangie's staple range as well as cracking one of the world's best single malt whiskies, Ardbeg.
Most importantly, you won't find these whiskies cheaper ANYWHERE tonight, with our standard discount applying across the range.
Tasting starts at 5pm... be there!
Friday 20th March 2015 @ 5pm
Apparently New Zealand make some awesome wines including Pinot Noir - it just so happens that Bellevue Hill Bottle Shop specialise in Pinot Noir with the Greatest Range in the East!
Well we're all in luck - we have a couple of outstanding New Zealand Pinot Noir on show tonight - absolutely brilliant value for the quality.
And make it even better value tonight as we offer case price for only a single bottle for wines we are pouring on our Friday Night Tastings!
Starts at 5pm - if you're not on the mailing list to find out about these tastings, this is easily fixed by clicking here.
Friday 13th March 2015 @ 5pm
In anticipation of the launch of our brand new website Gin Heaven, where you can find all things gin, we are doing an all gin related tasting this week.
We know that so many of you out there are into your gins, so why miss out on this glorious opportunity to try before you buy. There will also be some delicious tonics for you to get stuck into so you can see what will go best in a G and T.
There will be a little sparkling there tonight as well just in case you want to bring a non-gin-loving friend
Starts at 5pm. Be there!
Friday 6th March 2015 @ 5pm
Friday night tastings have stepped up a gear this week!
Two weeks ago we got stuck into some outstanding entry level Italian wines by Farnese. This week we are moving into the upper-echelon of Farnese's wines. These two outstanding red wines are a fine representation of the excellence and prosperity of the thriving Italian wine industry.
So get down to 100A Bellevue Rd, Bellevue Hill for a try from 5pm. You won't regret it.
Friday 27th February 2015 @ 5pm
Some trusty old favourites on tasting tonight from Lost Valley!
We've had this vineyard on our shelves for years for good reason - if you don't believe us (not sure why you wouldn't), believe some of the top restaurants in town who also pour these wines.
Friday 20th February 2015 @ 5pm
Last Friday the Spaniards ruled the store, but this Friday we're locking the Italians to come in and show their stuff.
We've got two outstanding reds to try which we have only just got in store. These are perfect entry level ones and the Sangiovese is one of our wine finds of the Summer. The Prosecco which we are trying along with the reds, is simply magnificent. One of the best sparkling wines to come out of northern Italy which is loved by wine critics and punters alike.
So come down to the store from 5pm for your chance to try these awesome wines for free. Oh yeah, did we mention there's 20% off on the night? What's not to love!?
Friday 13th February 2015 @ 5pm
This Friday we are tasting three Spanish wines that we have just received brand new in store. We are head over heels for all of them.
Don Ramon Garnacha Tempranillo blend is an outstanding wine which is smooth and complex. It's outstanding value and Matt can't stop drinking it!
Condes de Alberei is a tropical sensation and summer special. Be warned: once you taste it you won't be able to stop drinking it.
Rotllan's 90 Parker Pointed Priorat is probably the best of the lot.
At 20% off on the night, who could resist?
Friday 6th February 2015 @ 5pm
Friday night tastings are on again and we're kicking off the year's tasting with one of our favourite ciders!
We discovered this in a little laneway bar a few years back and absolutely love the range.
There are some awefully sweet ciders out there - and some really boring ones - we won't be pouring any of those tonight!
The Apple Thief range contains no artificial flavours or concentrates, and is currently being downed by discerning drinkers in some of Australia's top bars and restaurants.
And tonight we're giving you 10% discount!
Saturday 13th December 2014 @ 5pm
Have you tried FAIR vodka yet?

A quality vodka that uses the finest Fair Trade ingredients including quinoa from the 3000m high Altiplano plateau and organic sugar cane grown in the Belizean sun.
Friday 12th December 2014 @ 5pm
Tonight we're tasting two of our best selling Scottish Single Malt whiskies from Glenmorangie - they have the tallest stills in Scotland, where only the lightest and purist spirit vapours reach the top, giving Glenmorangie its hallmark floral and fruity character. Both matured in bourbon casks and one extra matured or 'finished' in Sauternes 'Barriques'.
Friday 5th December 2014 @ 5pm
The creators of Champagne - Ruinart is an absolute cracker!
Ruinart may not have been the first to grow grapes in Champagne but they were the first to put bubbles in it! This is the time of the year that the Champagne flows - absolutely outstanding and loved by all the Champagne connoisseurs.
Life is too short to drink bad Champagne.
Friday 28th November 2014 @ 5pm
Festive season is upon us!
So what better way to celebrate than pour one of our favourite Champagne!
Gosset is the oldest winery in Champagne - beautifully structured with perfect balance - absolutely delicious!
Friday 21st November 2014 @ 5pm
This Friday we're really mixing it up!
We have some locally produced italian style wines from Two Italian Boys - these are one of our more popular products and you'll see the value when you taste them! No wonder many funky restaurants have these on the lists. And also popular is the Italian Prosecco from the same team!
And to top it off we will be tasting a fancy Belgian Beer that is done in a champagne method.
Friday 14th November 2014 @ 5pm
Tonight we are tasting a range of wines from the awesome Nevis Bluff vineyard in Central Otago, New Zealand.
Nevis Bluff is one of the most well renowned vineyards in Central Otago. Known mostly for their superior Pinot Noirs and Pinot Grigios, they have this year delved into making their first Rose. Made from 100% Pinot Noir grapes this Rose is outstanding and is on tasting tonight alongside many of Nevis Bluff's tried and tested stunners. Come and see for yourself.
We are lucky enough to be the only retailer in Sydney with these 'restaurant only' wines!